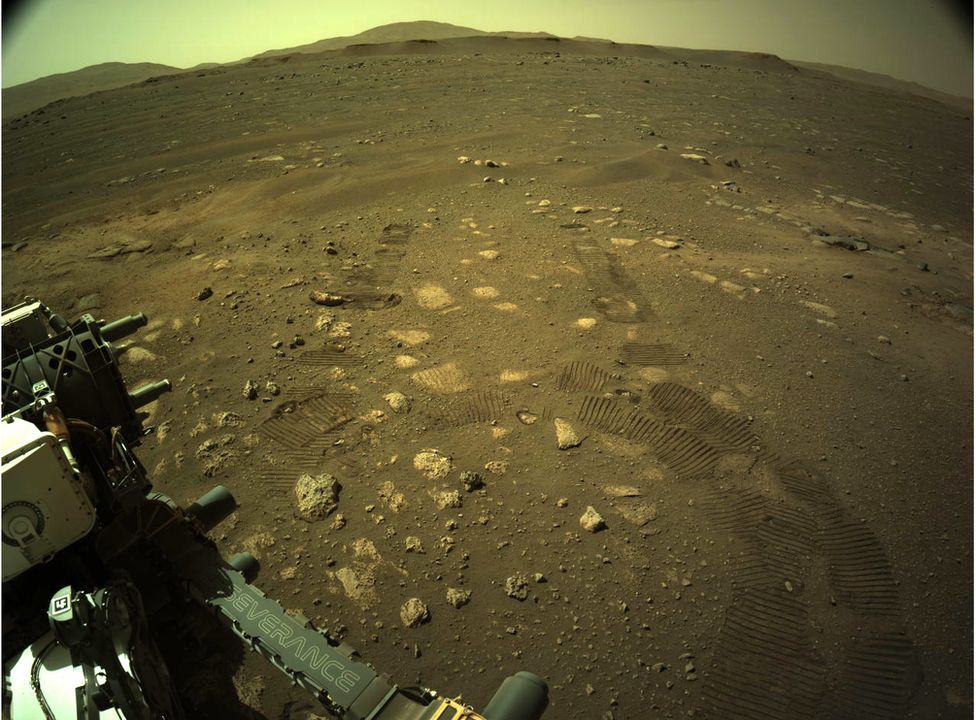 The US space agency's Perseverance rover has wiggled its wheels and undertaken its first Martian drive.
It didn't move far - just 6.5m (21ft) in total.
But Nasa's deputy project scientist Katie Stack Morgan said it was a significant moment.
"While the rover is still doing a lot of engineering checkouts, the minute the rover begins to move we can consider ourselves explorers on the surface of Mars," she told BBC News.
It's two weeks now since the one-tonne robot made its dramatic descent to the Red Planet.
Engineers have spent the time commissioning the vehicle and its many complex systems, including its instruments and robotic arm.

source: https://www.bbc.com/news/science-environment-56297996